Like carbohydrate, protein provides energy, but its primary function is to build, maintain, and repair body tissue (rather than serving as a source of energy). You'll need to consume enough protein in order to promote muscular development and recovery from your training. Proteins are simply vital for growth and maintenance of muscles and other tissues, enzymes, hormones, and hemoglobin, as well as sustaining normal functioning of the immune system. If you do not provide your body with enough protein, you will soon witness different signs and symptoms of protein deficiency.
Inadequate protein intake (protein deficiency) is defined as lower intake of protein-containing foods or substances compared to established reference standards or recommendations based upon physiological needs. Athletes and bodybuilders who do not meet their needs are more likely to experience decreased muscle mass, a suppressed immune system, increased risk of injury, and chronic fatigue. The reason for this is very simple. If an athlete does not consume adequate amounts of protein, the body will rely on endogenous sources of protein for repair and resynthesis, ultimately leading to protein loss. If this process continues over time, performance will decline and illness may ensue.
SYMPTOMS OF INSUFFICIENT PROTEIN INTAKE
If you don't eat enough protein, it can manifest itself in a number of ways. We bring you a list of eight symptoms that signal that you need to include more protein in your diet. It is important that you know that the symptoms described below can also have other causes. So if you have any of the following symptoms and you are confident that you are getting enough protein, you should definitely consult a doctor. Your doctor can then arrange for a blood test and, if necessary, further examinations.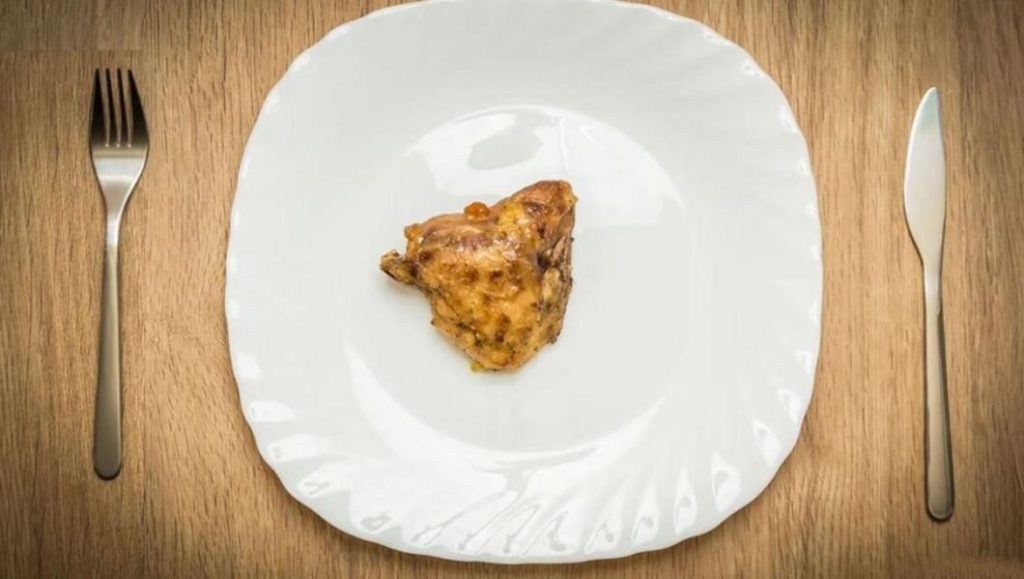 THE APPEARANCE OF SPORTS ANEMIA
Low dietary protein intake is one of several purported causes of what is referred to as sports anemia. We don't consider sports anemia to be a real clinical condition; however, it gives the appearance of anemia in that hemoglobin concentration in the blood is decreased. The appearance of sports anemia is more prevalent in untrained individuals who are beginning exercise or in athletes who have undergone a recent increase in the intensity or volume of their training. If protein intake is inadequate during these new or adjusted training bouts, then a competition between tissues for amino acids occur. The available amino acids are used to synthesize more myoglobin, mitochondrial proteins, and muscle proteins that are essential for oxygen utilization in the muscle during exercise, instead of being used to make more hemoglobin.
YOU ARE NOT MAKING ANY NOTICEABLE PROGRESS
You train consistently and pay close attention to your diet, but you still don't progress? This is one of the most obvious symptoms of insufficient protein intake. It's crystal clear that you're doing something wrong. It's very likely that you are not getting enough protein. There is a lot going on in the human body that we need proteins for, and muscle building is unfortunately not on the priority list. Therefore, if you do not eat enough protein, you cannot build muscle. Namely, what little protein it gets, the body uses for maintaining basic life functions and movement because this is far more important than biceps augmentation.
FREQUENT WEIGHTLIFTING INJURIES
Complete recovery after training is essential for progress. In addition, insufficient recovery increases the likelihood of injury in the next workout. Therefore, if your injuries are frequent, it's time to make sure you're getting enough protein. Exercisers who do not consume enough protein have a higher risk of injury, as protein is an essential nutrient for healing and recovery.
YOUR REGENERATION AND WOUND HEALING IS GREATLY SLOWED DOWN
During weight training you keep inflicting small injuries on your muscles, which have to heal in your regeneration phase. Your body needs proteins for these repairs. If proteins are not available in sufficient quantities the repair process will logically be delayed. The result is slower healing and regeneration.
Also, if you notice that it takes longer for a wound to heal (or not heal properly at all), you may be deficient in protein. Although vitamin deficiency in the body also causes such problems, most often protein deficiency is the cause. This is especially true if you do not consume protein in every meal during the day. Amino acids produce antibodies and other immune factors that protect the body from getting sick.
YOU ARE LOSING MUSCLE MASS
Too much cardio training, but also a lack of protein can cause loss of muscle mass. As already mentioned, without protein there is no recovery or muscle growth. Reduced muscle mass is a serious warning that your diet lacks protein. You may also notice an increased percentage of body fat. Due to the loss of muscle mass your metabolism slows down and the body stores fat more easily – the less muscle you have, the less calories the body consumes to function.
NOTICEABLE HAIR LOSS AND WEAKER NAILS
Your hair, skin and nails are all tissues – as are all of your organs – made from protein's amino acids. Although there are many possible causes of hair loss, insufficient protein intake is one of them. The reason for this lies in the fact that hair, skin and nails are not a priority for the body when there is not enough protein available. At this stage your body focuses on survival, and hair is definitely not necessary for us in this regard. Also, your hair can grow thinner and and can lose some of its pigmentation.
YOU ARE OFTEN ILL AND CATCH EVERY COLD
Do you feel like you catch every cold or flu that goes around? Protein plays a crucial role in your immune system. So if your body's defenses aren't getting enough protein, they're weakened. Without the necessary amino acids your body cannot produce enough white blood cells, among other things. The result is apparent. You are ailing more often than you should.
YOUR CRAVINGS ARE CRAZY
If all you can think about is a big chunk of steak or a peanut butter sandwich, it could mean you're really in need of that protein, and your body is giving you warning signs.
Take care of carbohydrates as well
As discussed in earlier posts, carbohydrates and fats provide the main sources of energy for training and competition. Protein, conversely, is not a significant source of energy during most forms of exercise due to the slow conversion of amino acids to glucose or ATP.
Therefore you have to be well aware of high-protein, low-carbohydrate diets for weight loss. Although these diets may help with weight-loss goals, they can be detrimental to sport performance. Your body needs enough carbohydrate to fuel performance, particularly anaerobic activity. Diets low in carbohydrate often mean your body will have to dip into protein for energy. Even though your diet is rich in protein, in the absence of carbohydrates as the primary source of energy, all proteins will be consumed to obtain energy, and only a small portion will be available to the body to promote muscular development, recovery, and body tissue repair.
As a fuel source, protein will provide up to 15% of the fuel during activity when muscle glycogen stores are low, and only 5% when muscle glycogen stores are adequate. If training sessions are too frequent, and/or protein intake is insufficient to meet needs, protein catabolism will exceed anabolism resulting in reduced gains or loss of body protein.
Closing thoughts: Signs of protein deficiency
Protein is made up of amino acids, which not only help with maintaining and building body tissue but also support other functions including the absorption of vitamins and minerals.
Always be aware of some of the warning signs of a protein-deficient eating plan. Signs that you're not getting enough protein are easily spotted. Thinning hair, brittle nails, sleeplessness, brain fog, weakness, and longer recovery after workouts are all symptoms of insufficient protein intake. Be sure to eat enough protein (and therefore taking in all the amino acids your body needs) to avoid these symptoms. These are some of the more nutrient-dense sources of essential amino acids: lean meats, fish, legumes, nuts, seeds, soy and tofu, eggs, etc.
Traditionally, strength-training athletes have emphasized protein, sometimes to the exclusion of other essential nutrients; however, the maximum recommended protein intake is 1 gm/lb of body weight. On the other hand, endurance athletes require more protein in the early stages of training to increase aerobic enzymes in the muscle, for red blood cell and myoglobin formation, and to replace protein stores that are oxidized during exercise.