You've heard of front plank (basic plank) and side planks, but how about Chinese reverse planks (Chinese back plank)? While front planks work everything on the front of your body, reverse planks work everything on your backside. When we talk about achieving an optimal balance in strength between muscles, it makes sense that you work everything you can't see just as hard as what you see in the mirror. Exercises like this help you with that. In this post you'll learn proper exercise form for the Chinese reverse plank exercise.
Exercise instructions
Here's how to perform the Chinese reverse plank exercise using proper form in order to get the most out of this great core exercise.
STARTING POSITION (SETUP):
You need three benches, boxes, or chairs of equal height.
Place two benches approximately shoulder-width apart.
Place the third bench for your feet to rest on.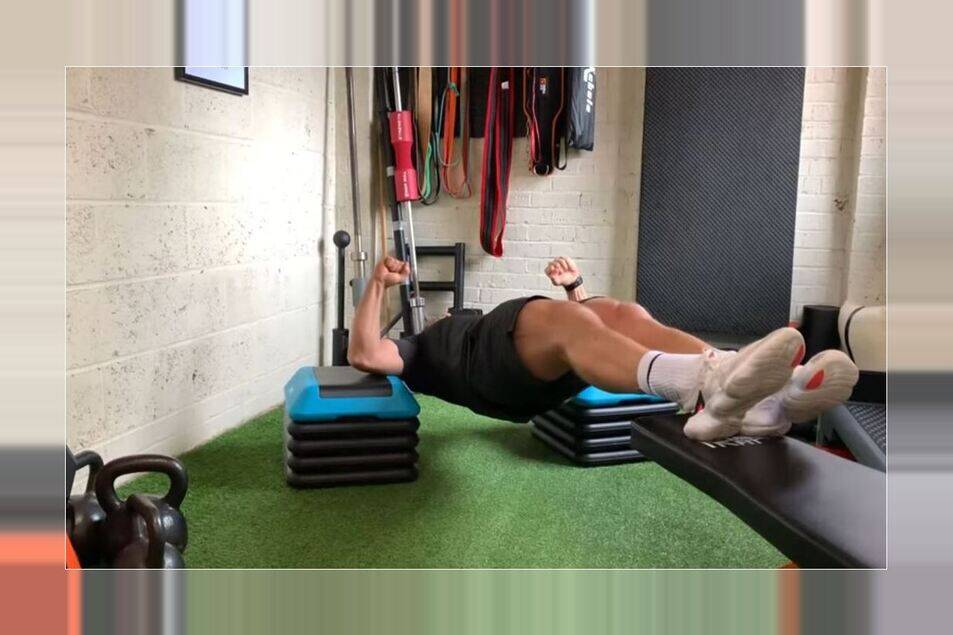 MOVEMENT (ACTION):
Begin by resting your elbows on the two benches near your shoulders.
Rest your feet on the bench near your feet.
Bend your elbows to 90 degrees, and clench your fists and point them toward the ceiling.
Drive your elbows and heels down into the benches to lift yourself.
With knees and hips straight, squeeze your hamstrings, glutes, and abs to hold at the top.
Keep your elbows pulled down and shoulder blades pinched together.
Hold in this position and fight to keep your hips and back from dropping.
Video demonstration
This video is designed to show you exactly how to perform the Chinese reverse plank using perfect technique so you can get the most from this great core exercise.
Chinese reverse plank variations
To make this easier, bring the benches in closer.
To make this harder, move the benches farther apart or place weight across your hips.
You can also do these with your feet on the floor and your hips held in a bridged position.
Replacement exercises for the Chinese reverse plank
Try these other similar core exercises.
If you think your core is strong enough, it's time to discover the three most efficient core exercises you'll ever try – real core killer exercises.
Muscles engaged in Chinese reverse plank
The Chinese reverse plank is an isometric exercise that strengthens your entire posterior chain. Here, that's everything from between your shoulder blades all the way down to your lower legs. Training these muscles will do wonders for your posture as well as provide an excellent way to strengthen and activate a lot of muscles around your backside without the need for much weight.
Closing thoughts
If you like a challenge, then you're in for one here. Being able to hold a strict Chinese reverse plank for 30 seconds or more is a good standard to accomplish. Any less and you have your work cut out for you. If you're just showing off, then why not try upping the challenge with a weight across your hips, too. This will give your posterior chain the workout it needs.