Bodybuilding Supplements: CLA
What is CLA (Conjugated Linoleic Acid)?
CLA is an unsaturated fatty acid (in fact it is a mixture of linoleic acid and isomers) found naturally in small amounts in full fat milk, meat and cheese). The chemical formula of CLA is the same as linoleic acid; however, its chemical structure is different. CLA is commonly found in two shapes: trans-10, cis-12-CLA (10-CLA) and cis-9, trans-11-CLA (9-CLA). It is marketed as a fat loss supplement. Supplements are made from sunflower and safflower oils.
Mechanisms of Action of CLA
CLA is believed to improve body composition by lowering fat mass and increasing fat-free mass. There are a variety of proposed mechanisms, which include decreased enzyme activity leading to a decreased uptake of triglycerides by fat cells. CLA is also believed to influence transcription factors that regulate production of new fat cells. Lastly, CLA is thought to increase β-oxidation, the metabolic pathway used to burn fat.
Performance benefit
CLA is a popular supplement among bodybuilders and fitness competitors interested is reducing body fat and establishing a lean appearance. It is also used by athletes to help reduce unwanted body fat and increase lean body mass. Unfortunately, the scientific data doesn't jive with the sales pitch.
Do I Need CLA?
CLA may help reduce your body fat while maintaining or increasing muscle mass. Most researches recommend 2-5 g per day (divided into 3 doses).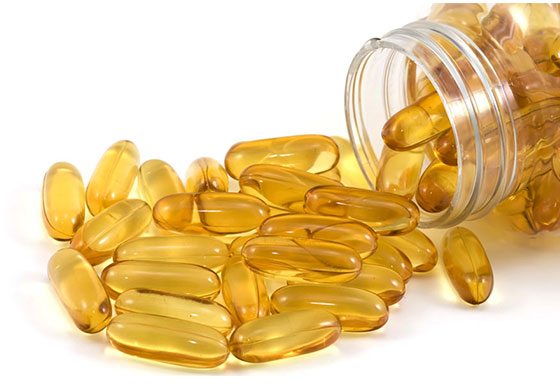 Considerations for Dietary CLA
Although CLA might have some health benefits, many of the foods that contain CLA also contain harmful fat. The animal products richest in CLA – including beef and high-fat dairy products – also contain high levels of saturated fat. A diet rich in saturated fat correlates with a higher risk of heart disease. As a result, you should eat these foods in moderation to avoid over-consuming saturated fat. This also means that it will be difficult to significantly boost your intake of CLA while keeping a balanced diet.
CLA Common Usage
Research suggests that 10-CLA is most effective in producing changes in body fat; however, when supplemented alone, it produces insulin resistance. This negative affect is counteracted when 10-CLA is supplemented with 9-CLA. A dosage of 3.2 g/day of 50:50 (10-CLA:9-CLA) is suggested, and higher doses are not recommended. 3,2 g/day is a dose generally not achievable by eating food alone. Buy products from reputable companies as some supplements may be contaminated with toxins.
Health Concerns (CLA Side Effects)
Higher intakes of CLA increase liver and spleen size and can result in insulin resistance. In addition, some studies have found CLA to increase makers of inflammation, such as the C-reactive protein. Despite some preliminary evidence supporting the benefits of CLA, you should always talk to your doctor before taking supplements to prevent harmful side effects. For example, taking CLA can impair your body's ability to regulate your blood sugar levels, so CLA supplements might prove harmful to people with diabetes. It might also increase your risk of cardiovascular disease, according to the NYU Langone Medical Center. Some CLA supplements might also have impurities that might impair your health. Talk to your doctor about whether you really need CLA supplements, so your physician can recommend a reputable brand and safe dosage of CLA, if appropriate.
Research
A significant amount of research has been done on CLA, producing a wide variety of results. Early studies in animals were positive: CLA use led to losses in body fat and increases in lean body mass, especially in mice. However, human studies on CLA are very unreliable and the overall effects seen with CLA are not overly potent as well as sometimes contradicting. In 2007 scientists conducted a meta-analysis looking at 18 scientific studies related to CLA and its impact on body composition. They concluded that a 50:50 mixture or 10-CLA and 9-CLA did produce a slow decrease in fat mass (.05 kg/week) over the course of 6 months to 2 years. Fat loss peaked between 1 and 2 years (Whigham et al.). A similar meta-analysis was completed in 2009 to determine if fat-free mass or muscle mass was affected. The same 18 studies were used, and it was concluded that CLA was not effective in increasing muscle mass (Schoeller, Watras, and Whigham). More recently, in a 2011 study of the effects of CLA for 8 weeks on body composition in overweight men, CLA did not affect body weight, composition, or beta-oxidation, which is a marker of fat use (Joseph et al.).
Dietary Sources of Conjugated Linoleic Acid
CLA is primarily found in the milk and meat of ruminant animals. The CLA content of dairy products ranges from 2,3 to 11,3 mg per gram of fat, of which the majority is in the cis-9, trans 11 isomer form. Beef fat contains 3,1 to 8,5 mg CLA per gram of fat with the cis-9, trans-11 isomer predominating. Cooking has been shown to increase the CLA content of meat. Food products from non-ruminant animals and plant oils have a CLA content of 0,6 to 0,9 mg per gram of fat. The CLA content  of the US diet has been estimated at approximately 1 g/day, although another study suggested a much lower daily intake of approximately 150 to 200 mg CLA in the US diet.
| Foods That Are High in CLA | CLA, mg/serving |
| --- | --- |
| Lamb, uncooked (4 oz) | 137 |
| Beef, ground, uncooked (4 oz) | 130 |
| Butter (1 Tbsp) | 54 |
| Yogurt, low-fat, (1 cup) | 16,7 |
| Yogurt, nonfat (1 cup) | 11,2 |
| Peanut butter (2 Tbsp) | 3,3 |
| Chicken, uncooked (1/2 chicken) | 3,2 |
| Oil, olive (1 Tbsp) | 2,7 |
| Shrimp, uncooked (3 oz) | 0,9 |
Conclusion About CLA
In humans evidence is currently ambiguous whether CLA supplementation has any significant effect on body composition. It is possible that factors such as genetics, current state of health, degree of obesity, and activity levels might influence the impact that CLA supplementation has on altering body composition. Additional research is required to clarify whether CLA supplementation has a role in improving body composition and which subjects, if any, are likely to gain benefits. More research needs to be done in terms of seeing if specific types of CLA have greater or lesser effects on fat loss.
References:
Herbel BK, McGuire MK, McGuire MA, Shultz TD. Safflower oil consumption does not increase plasma conjugated linoleic acid concentrations in humans. Am J Clin Nutr 1998;67:332-337.13.
Jiang J, Wolk A, Vessby B. Relation between the intake of milk fat and the occurrence of conjugated linoleic acid in human adipose tissue. Am J Clin Nutr 1999;70:21-27.14.
Ip C, Banni S, Angioni E, et al. Conjugated linoleic acid-enriched butter fat alters mammary gland morphogenesis and reduces cancer risk in rats. J Nutr 1999;129:2135-2142.15.
Park Y, Albright KJ, Storkson JM, et al. Changes in body composition in mice during feeding and withdrawal of conjugated linoleic acid. Lipids 1999;34:243-248.16.
West DB, Blohm FY, Truett AA, DeLany JP. Conjugated linoleic acid persistently increases total energy expenditure in AKR/J mice without increasing uncoupling protein gene expression. J Nutr 2000;130:2471-2477