In laboratory tests, the measured values of the constituents of our body fluids (eg blood glucose) are compared with "normal" i.e. reference values obtained by measuring the same constituent on a sample of healthy persons. Any deviation from these values is highlighted and marked as abnormal. Many people get worried and start making various diagnoses and wrong conclusions. This is something completely understandable and it is in human nature to be concerned about the results of medical tests. However, if you are an active exerciser (engaged in weight training or other forms of rigorous sports activities) most of the time you have nothing to worry about.
Training and sports nutrition affect the blood count
Biochemical components of body fluids are subject to a series of changes under the influence of numerous factors, one of them being biological factors. Biological factors include nutrition, supplementation, and physical effort. Reference values are most often defined for a normal but inactive population. People who exercise are physically healthy, but high training volume and psychophysical stress can induce certain changes in their blood count.
Misdiagnosis and unnecessary adjunct examinations may result if the physician does not know or take into account his patient's exercise and training history. For instance, excessive muscle training may cause pronounced increases in creatine kinase, significant changes in the level of certain hormones, and other visible changes in a large number of different hematological parameters (as you will see below in the article).
Urea and creatinine values
First, let's look at the renal parameters ie urea and creatinine. These two parameters most often change to a large extent in people who engage in intense physical activity.
Creatinine is a benign metabolic byproduct of the breakdown of creatine found in skeletal muscle. Numerous factors specific to exercisers will lead to its increase, such as increased meat intake, greater muscle mass (creation directly proportional to muscle mass), intense exercise (due to muscle damage), and creatine supplementation.
Daily oscillations in creatinine production in one person are very small, while they are relatively large between individuals. This means that if the creatinine reference values are 62-106 µmol/L, someone with 115 µmol/L should not worry if he or she had this value in several previous measurements. However, if a year ago he or she had a value of 70 and now this value is 115, and in the meantime, he or she did not start actively training and taking supplements containing creatine, he or she should undergo further testing such as collecting 24h urine and calculating the glomerular filtration rate (GFR) – shows how well the kidneys are filtering.
Similarly, urea is the main waste product of protein metabolism, so it is also, you guessed it, affected by a high protein intake. Urea is also not harmful to the body, but it can increase, apart from increased protein intake, also due to dehydration, increased protein catabolism, and short-term starvation.
We should also mention uric acid, i.e. urates, which rise due to food rich in purines, which is mostly "bodybuilding" food, i.e. red meat and fish.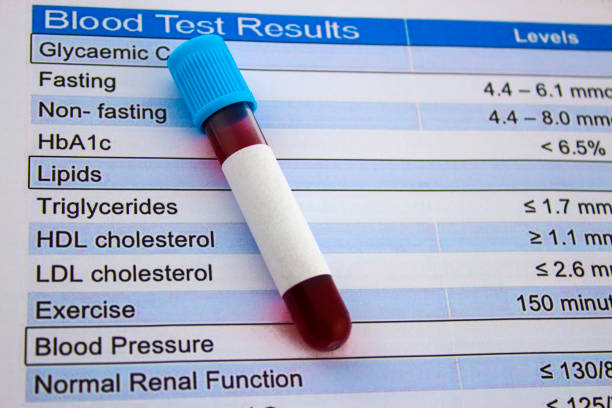 The influence of damaged muscle fibers on the results of blood tests
Only training with relatively heavy weights leads to microscopic damage in the fibers of the working muscles and according to the theory of progressive overload and adaptation, it's the body's natural repair and regeneration process which leads to the increase in muscle mass (muscle hypertrophy).
Therefore, training especially of high intensity, damages muscle fibers and thus releases various intramuscular enzymes into the serum, such as creatine kinase (a marker from skeletal and cardiac muscles), AST and ALT (also markers of liver function). This phenomenon is called exercise-induced rhabdomyolysis, and the degree to which these enzymes will rise depends on the type, duration, and intensity of training, and elevated values can be found up to a week after intense training.
If at the same time parameters such as bilirubin (a yellowish pigment that is made during the breakdown of red blood cells), ALP (an enzyme found in the liver and bone and is important for breaking down proteins) and GGT (a gamma-glutamyl transferase) are normal and you do not have symptoms such as jaundice, change in stool color or dark urine, you do not need to worry that your liver is damaged. Again, a high-protein diet can also raise AST (measures the amount of aspartate transferase in your blood) and ALT (a blood test that checks for liver damage).
High protein diet and health
Furthermore, it has been repeatedly shown that a high-protein diet and the consequent increase in urea and creatinine are not harmful to the kidneys and liver.
Moreover, a review of the literature concluded that low protein intake not only does not prevent a decline in renal function with age but is a major cause of decreased function. High protein intake causes hyperfiltration in the kidneys and increases the volume of glomeruli (functional units of the kidneys), but this is not a sign of stress and damage, but a normal adaptive response.
People who have donated a kidney have increased filtration in their remaining kidney, yet there is no evidence that their kidney function is compromised or that they are at risk for kidney disease during their lifetime.
Also, protein is needed to repair liver tissue and help remove fat from the liver, and a high-protein diet has been shown to aid liver recovery in alcoholic liver disease.
Diet and training and immune and hormonal status
Finally, it should be noted that the process of dieting, together with greater amounts of aerobic training, is associated with various changes in the immune and hormonal status, especially if it is a matter of preparing for a fitness competition.
Schoenfeld et al. followed a male bodybuilder during preparation for a competition and showed that prolonged energy (calorie) restriction together with low levels of body fat leads to a decrease in testosterone and thyroid hormones (T3, T4, and TSH) and a decrease in white blood cells. A similar thing was observed in female contestants, whose estradiol also decreased, and menstrual cycle disorders occurred.
Conclusion: Effect of physical exercise on laboratory test results
Yes, exercise (along with a high-protein diet and creatine supplementation) really does change human blood chemistry! However, it should also be emphasized that there is no need to panic if the laboratory results show some values outside the limits of the reference values. First of all, one should be aware of the fact that the results of laboratory tests vary due to differences in testing methods and equipment. Furthermore, if you are engaged in fitness, train hard, eat a lot of protein and supplement with creatine, it is possible that your kidney parameters will be elevated, which is completely normal.
In general, since exercise affects lab results, it's best to avoid intense exercise for 24-48 hours before a blood test if you are concerned about the impact on your results. Intense or strenuous exercise, such as weightlifting or high-intensity interval training (HIIT), can lead to higher levels of certain substances in the blood. Also, look at the trends in the results, i.e. your past results and the change in relation to them, not just the absolute values.