Fat Loss vs. Weight Loss: Are You Sure You're Losing Fat?
Conventional advice teaches that if you burn more calories than you consume, you'll lose weight. Therefore  most weight-loss programs work on that basis. But it's becoming increasingly obvious that this formula doesn't always work. If you significantly overeat, then it doesn't matter what you eat—you'll put on weight. However, there are also some people who don't overeat, and yet they, too, have issues managing a healthy body composition. There are also those who exercise excessively and have trouble maintaining a healthy body fat percentage.
A calorie isn't just a calorie. Calorie intake vs. calorie expenditure can't be ignored. However, it isn't the only factor when we're talking about managing body composition. Other considerations are the role of hormones like insulin, as well as the crucial differences between fat loss and weight toss, which can be confusing.
Weight versus fat loss: They are not the same thing
Every tissue in your body (including muscle, body tat, your heart, liver, spleen, kidneys, bones, water, minerals etc.) weighs a given amount. We could (conceivably anyhow) take each of them out of your body, plop them on a scale and find out how much they weigh. Your total body weight is comprised of the weight or every one of those tissues.
But only some portion of the total weight is fat. Weight loss is the net loss of body weight. For example, a decrease from 260 pounds to 190 pounds. However, we still don't know how much from this weight loss (70 pounds) refers to fat. You could have lost fat or muscle or just dropped a lot of water. Even a big bowel movement can cause a weight loss of a pound or two. The scale can't tell you what you've lost. It can only tell you how much you have lost.
For this reason, researchers frequently divide the body into two (or more) components including fat mass (the sum total of the body fat you have on your body) and lean body mass (everything else). While there are different "types" of body fat (a topic to be discussed in an upcoming post), this is more detail than we need.
Let's say that we could magically determine the weight of only your fat cells. Of course, we know your total weight by throwing you on a scale. By dividing the total amount of fat into the total body weight, you can determine a body fat percentage which represents the percentage of your total weight is fat. Therefore, fat loss is a reduction in overall body fat as a percentage of total body composition. Fat loss is factored as a percentage reduction. For example, a loss of 5% total body fat from 25% to 20%.
Here is an easy to understand example. Lean athletes might only have 5-10% body fat, meaning that only 5-10% of their total weight is fat. So a 200 pound athlete with 10% body fat is carrying 20 lbs. (200 * 0.10 = 20) of body fat. The remaining 180 pounds (200 total pounds – 20 pounds of fat weight = 180 lbs.) is muscle, organs, bones, water, etc.  Researchers call the remaining 180 pounds lean body mas (LBM) – the amount of body that is NOT fat!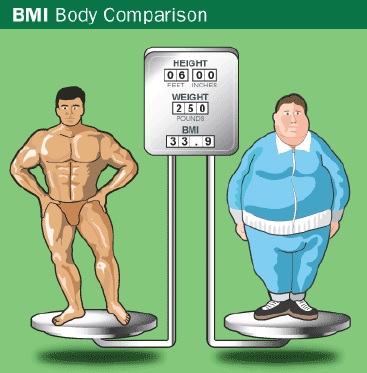 Reasons why weight loss usually fails or is the wrong approach to maintaining a truly healthy body
If you're dehydrated, you can appear to lose a few pounds of weight easily. Water loss will directly lead to weight loss. In fact, most people can lose over a pound of "weight" while they're sleeping through water vapor loss while breathing and sweating. The scales may present a result you're happier with, but once you drink to replace "lost" fluids, the pound you lost returns.
You can also restrict calories with a calorie-controlled or crash diet to lose weight. These can be successful in the short term but are unhealthy. In severe cases they can lead to malnutrition, and can cause the yo-yo diet effect. In such a way you constantly gain and lose weight for lengthy periods—a vicious cycle of success and failure.
You can lose weight by losing precious lean muscle mass and bone density while increasing the percentage of body fat. In short, maintaining a healthy body fat percentage is more beneficial than staying at an arbitrary "ideal" weight.
Two individuals could be exactly the same weight and height but have different levels of body fat. A 130-pound woman with 35% body fat (clinically obese) will look, feel, and perform differently from a woman who is 130 pounds with 10% body fat (lean and athletic).
Appearances can be deceiving. Evidence suggests the location of your fat has more of a bearing on health than how much fat you have. You could be fat on the inside and appear to be thin outside. A relatively low body weight with a high body fat percentage is known as TOFI (Thin Outside Fat Inside), otherwise termed "skinny lat." This isn't an oxymoron.
The fat we tend to associate with overweight people is subcutaneous fat. This type of fat is just below the surface of the skin. However, millions of people have a fat problem that doesn't put fat on the thighs or the arms. There's fat that's hidden deep inside the body which can be very dangerous. Hidden, internal fat is called visceral fat. Most of this visceral fat surrounds the vital organs such as the liver and kidneys. Visceral fat in itself isn't harmful, but an excess of it is. This fat differs from subcutaneous fat; it's metabolically active and affects other organs quite easily. In one of its most dangerous forms, it can lead to excess epicardial fat, which surrounds the heart.
People who have too much weight around their abdomen, often called an apple shape, have a greater risk of developing heart disease and type 2 diabetes through insulin resistance than those who are pear shaped and carry the weight around the hips. Why is this? Visceral fat releases chemicals that can damage arteries around the heart, leading to heart disease; it also contains chemicals that can increase the likelihood of cancer. With proximity to the liver, visceral fat can affect the liver's ability to clear insulin from the blood, leading to type 2 diabetes
However, there's some good news. Visceral fat is metabolically active, which means it's some of the first fat that's lost when undertaking proper diet and exercise plan.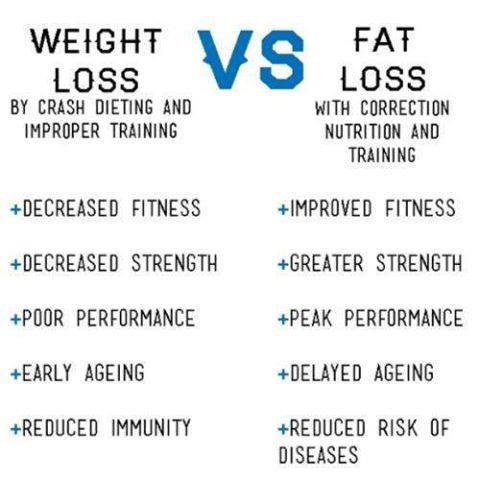 Summing up: Weight loss versus fat reduction
Many experts are now suggesting that it's time to forget about losing total weight and instead to focus on how to reduce the visceral fat around the waist or abdomen to reduce insulin resistance.

An individual with a healthy weight, but with a large abdomen is at a higher risk of weight related diseases than an individual who is overweight, but with a small waist or abdomen.

In short, don't just focus on losing total weight but lose the abdominal fat. Your cells insensitivity to insulin can promote storage of excess fat around your abdomen.