Best exercise strategies to naturally increase testosterone
Curious about how you can naturally boost your testosterone release during your training session? The body releases testosterone under cer­tain situations, and exercise is one of those situations. However, you have to optimize your lifting program to get the biggest testosterone response. In other words, you have to learn how to modify a great number of training variables that have been measured for their relationship to testosterone release.
Furthermore, there are other four simple tricks you can use to turn up testosterone naturally (beside weight training):
Cut the cardio: Too much cardio causes testosterone to dip.
Adequate sleep: Get at least seven hours a night.
Eat more meat: Testosterone levels increase more with meat-based protein than with dairy.
Stay lean: Testosterone levels are optimized when body fat is below 15 percent but not too low.
After reading this post you will be in possession of one more "secret weapon" that will allow you to fully maximize your body's own natural testosterone levels, allowing you to build pound after pound of rock hard muscle while taking full advantage of all the other benefits derived from heightened hormone levels.
If the goal is to release more testosterone during training, then follow one or more of these guidelines: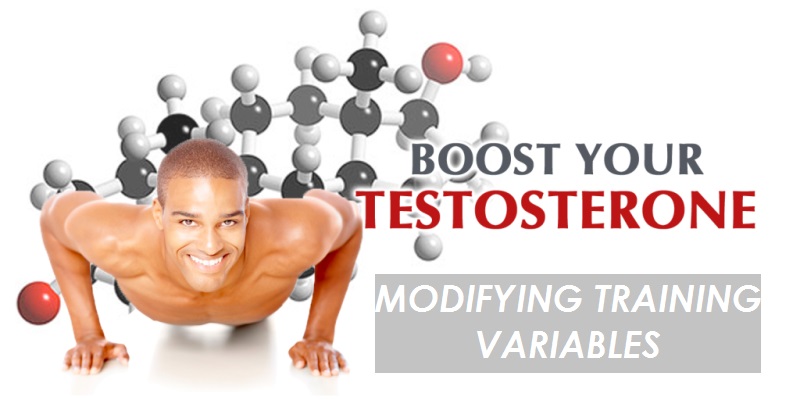 Train large-muscle groups
The bigger the muscle group the greater the amount is of testosterone released.
Choose big, compound exercises
Studies show that when you perform compound exercises you stimulate many more muscle fibers than if you perform isolation exercises. In other words, the more of the body that is hit during the exercise, the greater the chance is for the release of significant testosterone. Squats, dead lifts, pull-ups, and cleans are likely good choices to release test. On the contrary, biceps curls, seated calf raises and triceps kickbacks are not. While you certainly shouldn't stay away from single-joint, or "isolating" exercises, the bulk of your weight training program should be made up of compound, multi-joint exercises.
Squat is probably the most effective exercise ever for stimulating testosterone production
In fact, with legs being the largest muscle group in the body, the barbell squat has been hailed as the most effective exercise for stimulating testosterone production. And that testosterone doesn't just benefit your legs…it benefits all of your other muscles as well. Who would have thought that exercising your legs would also help you pack muscle on your chest and biceps? But this is exactly what happens!
Use heavy resistance
The training must be relatively intense to cause a test release, and one way to do that is to go heavy. In fact, one study suggests that you need to lift between 80% – 85% of the maximum amount of weight you can lift for one repetition to get the greatest boost in testosterone levels. However, the bottom line is to challenge yourself in the gym.
Use shorter rest periods
To release the most test, you want to recruit as much of the muscle as possible. You can accomplish this by limiting rest periods to less than 2 minutes; 30 to 90 seconds is the standard guideline. By completing additional sets when fatigued, you force your body to recruit additional motor units to complete the task. The more of the muscle that is fatigued, the more hormones are released.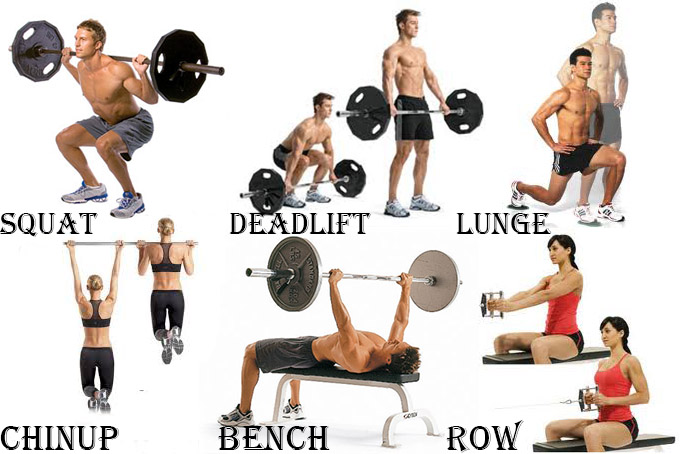 Make the workout short
Test levels are thought to drop off  45 to 75 minutes after the workout begins. Most authori­ties suggest keeping muscle-building workouts loan hour or less. If you plan to prolong your workout then you should definitely reduce the intensity. For example, you could train hard with weights for 60 minutes and then walk for another 60 minutes. This idea is also part of the rationale for performing two or three shorter workouts spread throughout the day as opposed to one long 3-hour workout.
Levels of both testosterone and cortisol are highest in the mornings and lowest in the evenings. Trainers used to advise men to lift early in the day to take advantage of the higher testosterone. The problem with this approach is that the higher levels of cortisol that occur at the same time offset some of the benefits. You're better off lifting later in the day. Lifting weights at 6:00 p.m. has been shown to optimize the hormonal environment by elevating testosterone proportionally more than cortisol. Evening workouts minimize catabolic activity, which means more muscle growth in less time.
This does not mean that training programs should be based on these parameters. There are various routes to achieve muscle growth. Furthermore, training in the evening may be advisable in view of the evidence for better results, but work, studying, and daily activities mean that most people feel much more tired at this time than they do mid-morning. In this light, we recommend that you train at a time of day when you have the most energy, and that you avoid working out too soon after eating.
Cut the cardio
Too much cardio causes testosterone to dip.
Become experienced
Lifters continue to release test as they gain experience in the gym. Indeed, their ability to release test seems to improve with two or more years of training. With experience comes increased neuromuscular coordina­tion, which enables lifters to take their muscles to a deeper level of exhaustion. That deeper level of fatigue promotes a stronger hormonal release.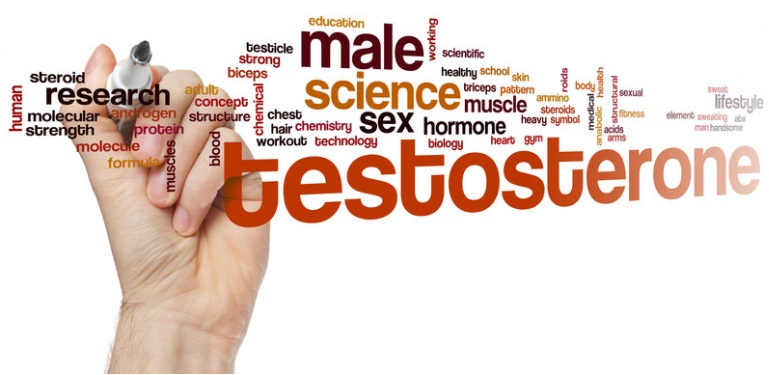 Closing thoughts: How to exercise to naturally increase testosterone?
How to release more testosterone during weight-training? If you want to send a message to your body that it needs to kick testosterone production into high-gear, then EXERCISE is like a bullhorn you get to scream through to make it happen. But the TYPE of exercises you do and HOW you perform them have a PROFOUND effect on just how MUCH "T" responds to your demands. However, the proper way of exercising is just the beginning. For your testosterone manufacturing facility (your body), you need similar support, such as the correct raw materials (nutrients), and rest periods, secondary hormone support, etc..

The study of testosterone is in its infancy, and we are still learning much about it. We need to learn more about individual fluc­tuations in testosterone, daily fluctuations in testosterone in the same person, testosterone response to exercise, and synthetic drug use. However, we already know how to optimize your lifting program to get the biggest testosterone response.