The amount of sleep you have and eating the correct foods can improve recovery times from exercise. How much sleep do you need is not an easy question to answer. It all depends on individual differences. One thing for certain is that a heavy exercise program means you will need a long and good quality sleep. Some of the rebuilding of the damage done to muscle cells caused by strenuous exercise is done during sleep. Deep sleep is crucial for muscle recovery. For many people, stress, worry, depression, or work schedules may also affect their sleep. Professional bodybuilders, athletes, and regular gym goers are also not exception. This is where melatonin supplements can be of great benefit.
What exactly is melatonin?
Melatonin is a hormone produced in the pineal gland, a small endocrine gland in the brain. It is synthesized from the amino arid tryptophan (tryptophan can also be converted into serotonin and the serotonin convened into melatonin). Its release is dependent on the amount of light the body is exposed to. As light fades toward the end of the day, melatonin is released. Therefore, melatonin levels are lowest during midday (and subsequent to sunlight exposure), and production peaks at night (typically, from 2:00 to 4:00 AM). Its levels are ten times higher at night than during the day. This melatonin helps prepare the body for sleep by reducing alertness and slightly lowering body temperature. In humans, melatonin appears to have an inhibitory effect on early maturation.
Claimed benefits of dietary supplements containing melatonin
Promoting sleep;
Reducing insomnia;
Reducing the symptoms of jet lag;
Helps regulate our "internal clock";
Acts as an antioxidant;
Slows the aging process (anti-aging agent);
Acts as anticancer adjunct;
Resetting the biological clock of shift workers;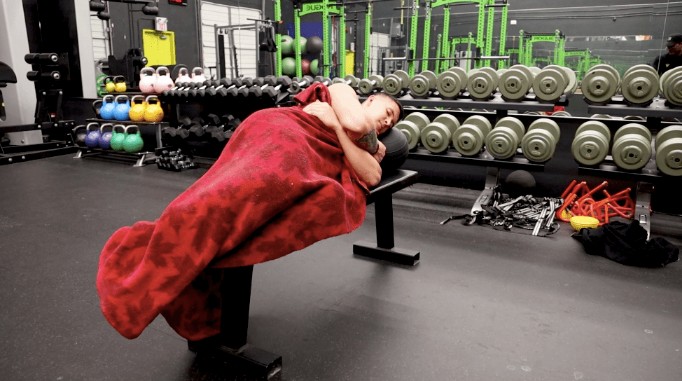 Benefits of melatonin for bodybuilders, athletes and regular gym goers
It has a lot to do with recovery. As already stated in the introduction, quality sleep is a key component of muscle recovery and growth. If you're training harder than ever, completing the right amount of sleep is extremely important to recovery. With each workout and training session stress is placed on the mind and body and muscle tissue is worn out with energy levels being exhausted. While you sleep the body releases potent growth hormones which are in charge of muscle repair and growth.
Scientific support
Melatonin supplementation has been shown to lower core body temperature, produce acute hypnotic effects, and induce the onset of sleep in a variety of subjects including military pilots, athletes, jet-lagged travelers, elderly patients, and individuals with delayed sleep disorder. Melatonin has also shown some benefit in helping to reset the biological clock of shift workers, who tend to have peak melatonin levels during the day.
As an antioxidant, melatonin has shown benefits in protecting cells against oxidative stress by scavenging hydroxyl radicals and preventing oxidative damage to DNA, lipids, and cellular proteins. Melatonin is also thought to play a role in the regulation of the human menstrual cycle, as evidenced by the finding that women with hypothalamic amenorrhea (lack of menstrual periods) have melatonin levels three times higher than normal. High-dose melatonin supplements have been used pharmacologically in studies to suppress ovulation for birth control purposes.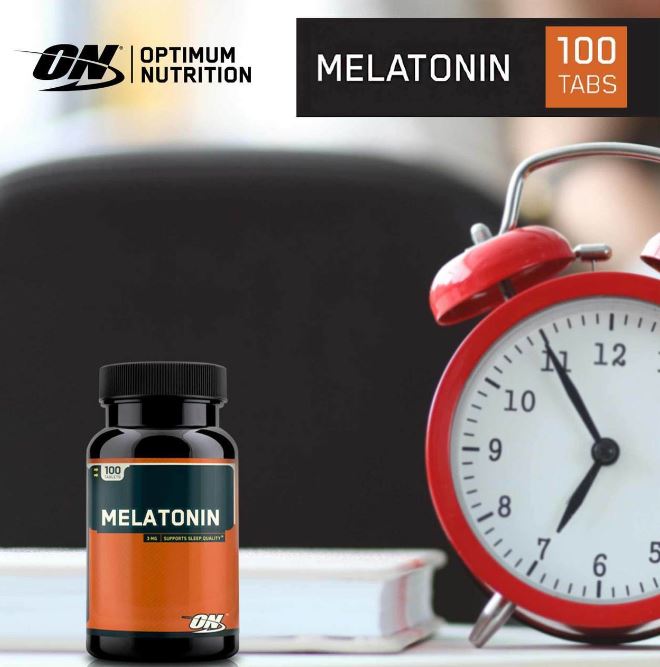 Dosage
There are no official (FDA) standards for melatonin dosages.
General melatonin dosage guidelines: Take one dose about an hour to 90 minutes before bedtime. The actual dosage amount ranges anywhere from 1 to 5 mg, depending on the following factors:
Dosage range to enhance recovery: Since this is a weight lifting site, you are probably taking a melatonin supplement for enhanced recovery and more productive sleep. If this is the desired goal, a dosage range of 2 to 5 mg is recommended.
Dosage range to shift sleep cycle: You can use a melatonin supplement as a sleep aid to simply shift the times you fall asleep and wake up. Reasons for this include avoiding jet lag or transitioning from being a night owl to an early riser. Whatever the reason, a good dosage range to start with is 0.5 to 1 mg.
Use your estimated dose for 1-3 nights. Incrementally increase the dosage if you don't experience results. Conversely, decrease the dosage if you experience any negative side effects
Melatonin side effects
The interaction of melatonin with other supplements or drugs is unknown, but some studies suggest that melatonin can induce or deepen depression in susceptible individuals. Melatonin supplements may also be dangerous for people with cardiovascular risks, due to the possibility of vasoconstriction and increased blood pressure.
The National Institutes of Health has warned about possible dangers of melatonin supplementation, including infertility, reduced sex drive in males, hypothermia, retinal damage, and interference with hormone replacement therapy. Information regarding the long-term effects of melatonin supplements is unavailable.
The best way to prevent any melatonin side effects is to avoid the "more is better" mindset.
Few useful tips
You should avoid things like watching TV very late or discussing private or job problems late at night because this will interfere with getting a good night's sleep.
Although this may sound strange at first, because melatonin is secreted at night, however getting a lot of daylight, going outdoors as often as possible, will stimulate melatonin secretion throughout the night.
About an hour before bedtime, dim the lights, keeping them just bright enough so that you can walk without bumping into anything. This dimming of the lights will trigger the release of melatonin in your body, which will help clear your mind of linear thought—the day's events will start to blur if you think about them. Sit comfortably, wherever you like, with eyes closed, then breathe with slow, controlled, full breaths and let your mind wander. If melatonin is doing its job, structured thought will be difficult.
Closing thoughts about melatonin supplements
Melatonin is a relatively inexpensive and nonaddictive alternative to over-the-counter chemical sleep aids. It may be particularly useful as a short-term regulator of sleep/wake cycles in many cases. In cases of a sleeping problems, taking a melatonin supplement can improve your sleep quality and boost your recovery from weight lifting. A proper melatonin dosage can assist your body in achieving a deeper state of sleep, as well as reduce or completely eliminate the number of times you awake during the night.
Sleep is crucial to a happy, fruitful, and healthy life. If you are physically active or exercise, sleep is even more important. During sleep, your body secretes hormones to support muscle development, including growth, testosterone, and DHEA, all of which binds to androgen, to name a few. Sleep is crucial for muscle recovery and development compared to whatever recovery your body may experience during the day while awake and active after exercise. It is important to note that while sleeping, your muscles are at rest. Accordingly, this is the best time for them to recover. Your exercise breaks down muscle to build stronger muscle fibers with proper recovery. Your body enters into an anabolic state of muscle recovery and development for the longest and most efficient term overnight while the muscles are at rest, and when your body is secreting the sex hormones necessary for muscle development.
Melatonin Supplementation
The researchers found that melatonin was "highly effective" at treating and preventing jet lag, as long as you take it close to your target bedtime at your destination of arrival. It's also effective as a sleep aid and for enhancing muscle recovery. Other claims are not substantiated by scientific studies or studies show lack of effect.
For alleviating jet lag

9

User Ratings (

6

Votes)

4.9