Resistance training is a scientifically proven way to increase strength and muscle tone, rev up metabolism, improve endurance, boost stamina, and prevent pain and injury by fortifying ligaments and tendons and strengthening bones. No doubts about that. However, there are many ways to strength train. Some fitness experts believe that if you want a stronger, leaner, more resilient physique, you'll get there faster by slowing things down. In other words, you'll get there faster by engaging in superslow strength training. The technique of superslow strength training has gained some popularity in recent years. Some experts believe that superslow resistance training is superior to traditional strength training. Are these claims really grounded in scientific facts or are they simply overblown? This is what will try to answer in this article.
What is superlow strength training?
Imagine having to go to the gym only once every 10 days. According to proponents and practitioners of superslow weight training, that is all you need to feel better and get healthier. During a superslow workout you lift weights at a snail's pace in the hopes that your workout will be safer and more efficient at building muscle mass. While the average repetition in a typical weight-lifting session lasts six seconds, a superslow rep lasts 15-20 seconds – almost a 10-second count going up and a 10-second count going down.
In superslow weight training, you complete 4 to 6 repetitions, rather than the traditional 12 to 15. You'll likely need to reduce the weight of your exercises by 30 to 40 percent to handle the increased load associated with slower, 15-20 second lifts. You can performe this technique using machines, free weights, or body weight (such as push-ups).
What are the alleged benefits of a superslow weight training?
Some experts believe that this type of resistance training is superior to traditional strength training in three important ways:
By moving so slowly, you minimize momentum to the greatest degree, and when momentum is minimized, muscle tension is maximized. This is because momentum essentially unloads the muscle you are trying to load. In other words, during a typical repetition, the accrued momentum takes some of the load off your muscles. But if you lift slowly, you force your muscles to do more of the work and, in theory, you should get stronger faster.
Lifting more slowly and deliberately activates a greater number of muscle fibers for a given movement. That provides more strength development in a shorter period of time.
Moving more slowly reduces the amount of ballistic force, or high-speed/impact stress, on the body, which reduces the risk of pain or injury.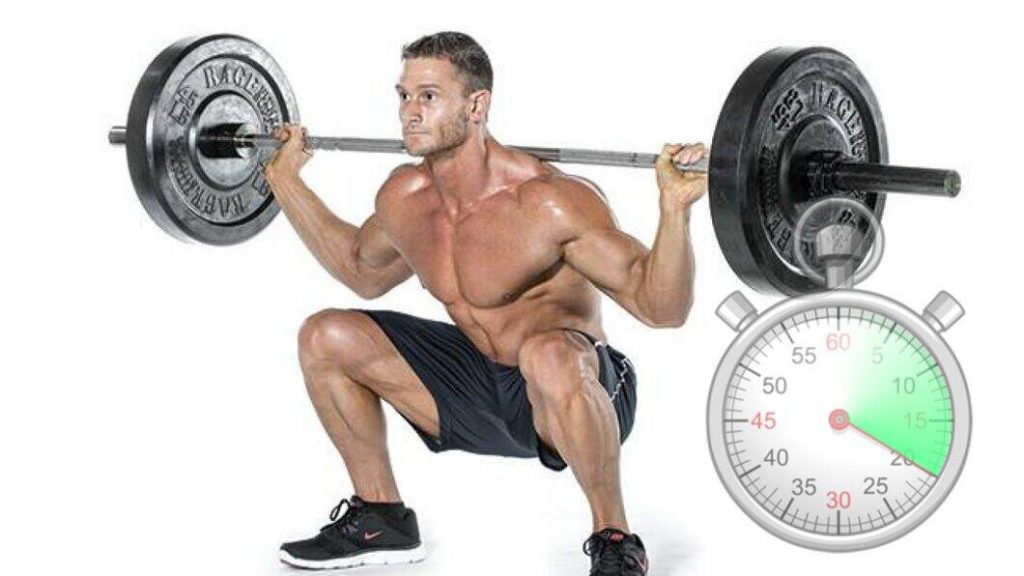 The real truth about the technique of a superslow weight training
Although above mentioned claimed benefits may sound logical, closer examination suggests otherwise.
First, the effects of momentum on training are wildly overstated. Provided that weights are lifted in a controlled fashion, the target muscles perform the majority of the work. Momentum is not a factor. What's more, simply slowing the speed of repetitions has no effect on reducing injuries. In fact, the injury rate for those who train with proper form and technique in a traditional protocol is almost nonexistent. Thus, the "science" behind the superslow claims simply doesn't add up.
In addition to being an extremely tedious form of training, superslow training is suboptimal for achieving maximal muscle development. Here's why. First, the weights used during superslow training must be extremely light to compensate for the slow speed of the lift. Although this allows the concentric portion of the rep to be executed in the desired fashion, it takes away most of the muscular stress on the eccentric portion. (Muscles can handle significantly more weight on eccentric actions than on concentric actions.) Because the eccentric component is perhaps the most important aspect in promoting muscle development, superslow training simply can't compare with performing reps at a traditional cadence.
Superslow training requires more patience than most people have. Even people who try it and like it rarely continue with the training. If you decide to try this technique, it's best if you do your superslow reps with a trainer with experience using this technique.
Closing thoughts about superslow weight training
In this form of resistance exercise training, each repetition takes about 15-20 seconds to complete. It is based on the concept that performing repetitions at an extremely slow tempo reduces momentum and therefore increases force to the target muscle. In addition, by reducing momentum, the potential for injury is supposedly decreased.
We think that superslow workouts may have a place (from time to time) in advanced exercise routines but are not suitable for novice and intermediate exercisers. If you've (as an advanced exerciser) experienced a plateau in your riding, or if you just want to explore a new form of reshaping your body, give superslow a go and see how it works for you.
Finally, if you are training to enhance sports performance, you should complete movements more rapidly on the positive phase (muscle-contracting phase). Few sports involve slow movements. You must "train fast to be fast." If this is the case, this way of training can be very counterproductive.