Boxing can be a great addition to your workout routine. While many people focus on cardio and weightlifting, they often overlook boxing. Boxing is both cardio and strength exercise, and you will build muscle and get stronger. Whether you have a half-garage home gym or go to a fitness center near you, here are the main benefits of adding boxing to your exercise regimen.
It's an Excellent Cardio Workout
Boxing is one of the most intense forms of cardio you can do. You can run on the treadmill every day, but you will likely still find yourself getting tired while boxing. It requires an unprecedented level of endurance.
Not only are you moving your body, but you're also using your full body strength to punch the mitts or bags. It can tire you out pretty quickly, as it involves a lot of muscles.
If you want to build up your endurance, start boxing! Begin with two or three-minute rounds and increase the length of your boxing rounds as your endurance improves. At first, you might find yourself huffing and puffing as you struggle to finish the rounds, but it gets easier with time.
Boxing Is Great for Fat Loss
Have you ever noticed that so many boxers have excellent physiques? Most of them incorporate other workouts, such as weightlifting or cardio, into their training. However, a lot of it is due to their boxing.
Cardio can help you burn many calories (350-450 calories an hour, on average) quickly due to the cardio involved. If you want to lose weight in a fun and unique way, boxing is a splendid alternative to the exercise bike.
Running and Boxing
Cardiovascular training is an extremely important part of boxing. If you want to be successful, especially in competition, then you need to have a lot of gas in the tank, because you never want to blow up and lose all your energy in the middle of a fight or training session. Running is the most common exercise that boxers do to increase their cardio levels.
We advise that you run on a regular basis at your own pace and whatever miles you can handle. You do not have to train for a marathon or anything like that. You simply want to get into better shape. Running builds up your aerobic foundation and will also give you time to visualize your boxing technique. Your aerobic reserves are important for the fights that go into the later rounds. You will still have the energy to keep fighting. Even in the later rounds, you will have the ability to throw high-volume combinations and move around the ring well. Most boxers will go for a run in the morning, followed by a training session later in the day.
It Feels Great
There's no better feeling than the feeling you get when you hit the mitts or punching bag loud and clear. The pop-pop sound makes you feel good; that's one reason boxing is so addictive. You'll feel powerful and confident.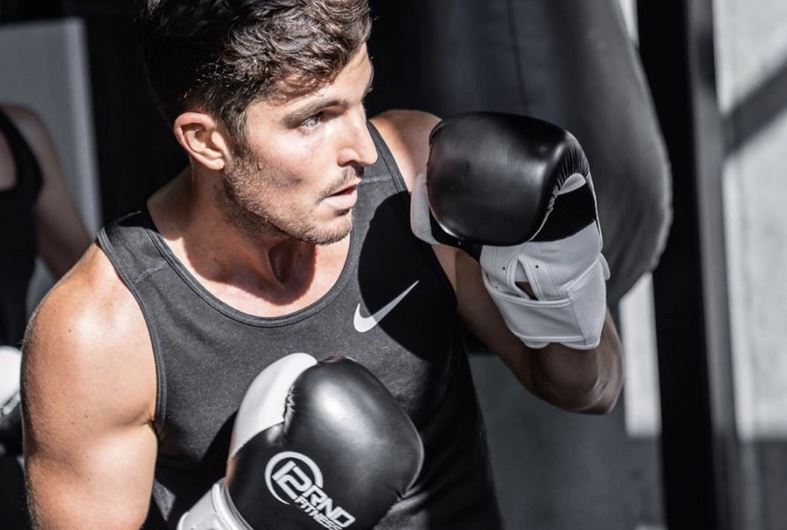 You Will Get an Amazing Confidence Boost
Boxing is one of the best things you can do for your confidence. The same applies to all martial arts in general, but not all martial arts are easy to practice in a home gym. For example, Brazilian Jiu-Jitsu requires active training partners, as do other martial arts such as wrestling and Judo.
However, while having a training partner or coach is helpful for boxing as well, it's not always necessary. You can get extremely good by practicing on a punching bag at home.
Knowing you can handle yourself will help boost your self-esteem. Considering that one of the main motivating factors that drive many people into fitness is to improve their confidence, there's no reason you shouldn't consider boxing.
It Helps Work Out Your Abs and Core
One of the main benefits of boxing is that it helps work out your abs and core. During boxing training, you must twist your body a lot to punch accurately. This movement activates your abs muscles and can help you get that six-pack look.
If you take on kickboxing, it will work out your abs even more. Kickboxing, unlike traditional boxing, incorporates kicks in addition to punches. Kicking also activates your ab muscles, similar to leg crunches. Kickboxing also requires a lot of cardio and endurance.
It's Great for Self-Defense
Learning how to box is excellent for self-defense. Many people go to the gym to get stronger, but what better way to do that than to learn how to defend yourself? Not only will you look like you know how to fight, but you actually will.
Boxing is one of the most effective martial arts for self-defense. You learn how to use your entire body to deliver powerful punches and knock people out. You also learn how to evade punches by slipping and blocking them, which can help you avoid getting hurt on the street.
It's best to avoid street fights whenever possible. Boxing shouldn't be something you take on because you want to fight people on the streets and win. You never know if someone is carrying a knife or gun or if they have a group of friends ready to jump in and join the fight. However, if you have no choice, it's always better to know how to defend yourself.
It Builds Functional Strength
If you're going to the gym to become stronger, boxing is an excellent complement to lifting weights. You will develop a lot of functional strength as you learn how to use the proper stance to deliver the most powerful punches. Punching power in boxing doesn't come from your arms; it comes mainly from your lower body and core.
You Will Develop Fast Reflexes
If you're training correctly, you will also develop fast reflexes. You'll learn to slip and block punches and move your head quickly to avoid them. You'll also learn how to hit a moving target accurately.
Fast reflexes can come in handy in many situations, such as avoiding a pebble flying towards you from the wheel of a car.
Boxing Equipment for Your Home Gym
Start by buying a pair of high-quality boxing gloves and a heavy punching bag that you can hang from the ceiling in your half-garage home gym. You can also buy a pair of mitts, but you need someone to hold them for you, so they're best if you have a private coach who can train you in your gym.
In addition to your gloves, consider buying wrist wraps, which help protect your wrists from injury when punching hard. If you're training in kickboxing, a pair of shin guards will protect your legs from harm.
You can also get a speed bag, which is a smaller bag that helps develop your punching speed and improve your reflexes.
Finally, as you get more advanced, you can buy a dummy that you can fill with sand. It will help simulate training against an actual human, which punching bags don't do.
Ultimately, it wouldn't be out of place to get good boxing shoes to get the good stability necessary in this sport. Performance is always a key point, and the Viper Boxing Boots deliver just that. With a breathable mesh upper, your feet stay cool and comfortable during intense training sessions and matches. The low-profile cushioned midsole provides excellent support, reducing impact and ensuring you feel agile and light on your feet.
Conclusion
Boxing is an ideal core-strengthening and weight-loss exercise because the training demands a range of fast, intense movements. Plus, it's fun. However, going to a boxing gym full of trained boxers can be intimidating for beginners. That's why setting up training equipment in your half-garage home gym is so beneficial. It will allow you to train and improve without worrying about others around you. You can train on your schedule without commuting to your closest boxing gym.