Mental Bodybuilding: The Power of Visualization
How your mind helps your body? Believing something will happen directs the sub­conscious mind toward choices that will help make that thought a reality. The connection between the mind and body is strong and clear. To put it in a nutshell, your thoughts and feelings have a significant impact on your physical and mental well-being. Physical and mental well-being have an important bearing on weight training.
The subconscious is your ally and can be a powerful force in achieving your goals. Visualization is consciously program­ming your subconscious. Through visualization, you can tell your subconscious mind to stay on your diet, to train each day according to the goals you've set, and to stay motivated. You can visualize how you would like to look, make this image real in your own mind, then proceed to do what's necessary to manifest the image in your life.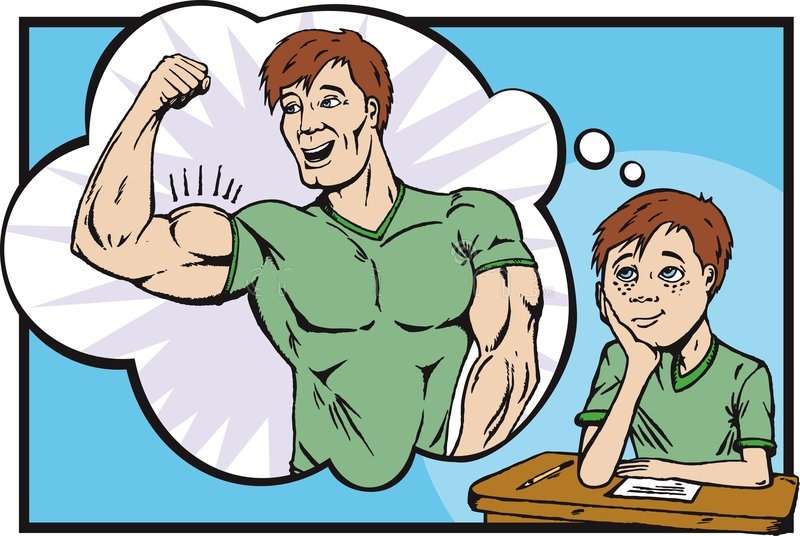 Simple visualization process in weight training
Here is a simple visualization process: Sit qui­etly with your eyes closed, either cross-legged on the floor or in a chair with your back supported and your feet flat on the floor. Give yourself a minute or two to relax. One effective way to relax is to focus on relaxing each part of your body in turn, starting from your face and gradually work­ing down to your feet. Another way is to breathe deeply and steadily, focusing your attention on your breath as it flows in and out. When you feel relaxed, allow an image to come into your mind's eye of yourself, your body, or your behavior as you would like yourself to be. Make the picture as clear as you can, filling in all the details you can think of.
Think of it not as a future ideal but as a present reality. If you like, while holding the im­age in your mind, you can silently repeat to your­self affirmations, phrased in the present tense, expressing your ideals —"I am slender and strong," "I have control over how I look," or "I eat foods that nourish and strengthen my body." Invent your own affirmations, ones that feel right for you. Stay with your images for as long as you like, then take some deep breaths and gradually open your eyes. Carry your images with you in your daily life. As you're doing the exercises from this website, you might want to conjure up the body image you've visualized, or as you're shopping for groceries recall your diet visualization.
Trust and believe in yourself. Maintain a posi­tive attitude. What you think directly affects your body; the mind has a great deal of power. Use that power to your benefit! Hence, you can get results faster.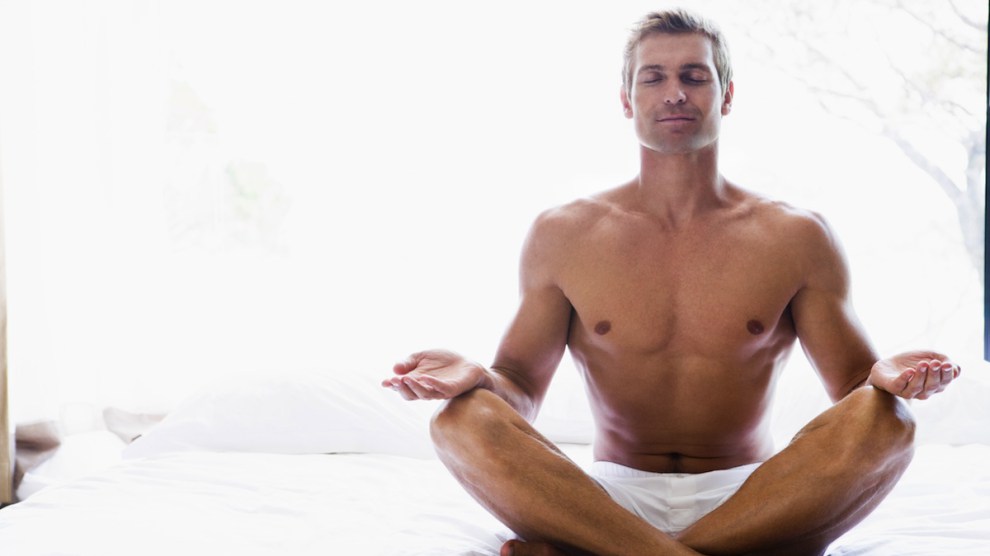 Closing thoughts: Visualizing yourself strong
Visualization is the practice of creating positive mental images of an action you want to happen. Studies also show that using visualization before you perform a weight-training exercise can improve performance for people with at least one year of training experience. Different strategies include the use of imagery, positive self-talk, affirmations, and focusing attention. So, when you're ready to train, clear your mind, see yourself going through your workout smoothly and suc­cessfully, visualize your strong and toned body, and believe In your ability to lift your weights. It makes a difference.