Are you familiar with weight loss friendly drinks? If not, this is the right post for you.
There is a plethora of things that could be causing you to gain weight: eating unhealthy foods, not being active, aging, slower metabolism, loss of muscle, etc. If you're trying to lose a few pounds you're for sure closely monitoring what you put on your plate. But are you watching what's in that mug, or glass, or can? If not, you just might be sabotaging your weight-loss efforts. Beverages are probably the biggest hidden source of empty calories in our diets. Choosing the right beverage – and keeping an eye on how much you pour – can help curb your appetite and cut calories.
The first place to start is to look at your eating habits. Instead of burning fat it causes you to gain more pounds, because you are unaware of how many calories are in the foods that you eat.
There are drinks available that can be effective in shedding those extra pounds, which can tone your body nicely, give you energy and make your slim and attractive. We can rightly declare that weight loss friendly drinks do really exist. And it's not just about the water. Your weight loss journey should be a fun undertaking. Losing weight does not have to be a chore.
The 15 best weight loss drinks
Let's take a look at some healthy drinks that are also quite delicious. But before all else, these are the drinks that support weight loss. Consuming these beverages can help you lose weight.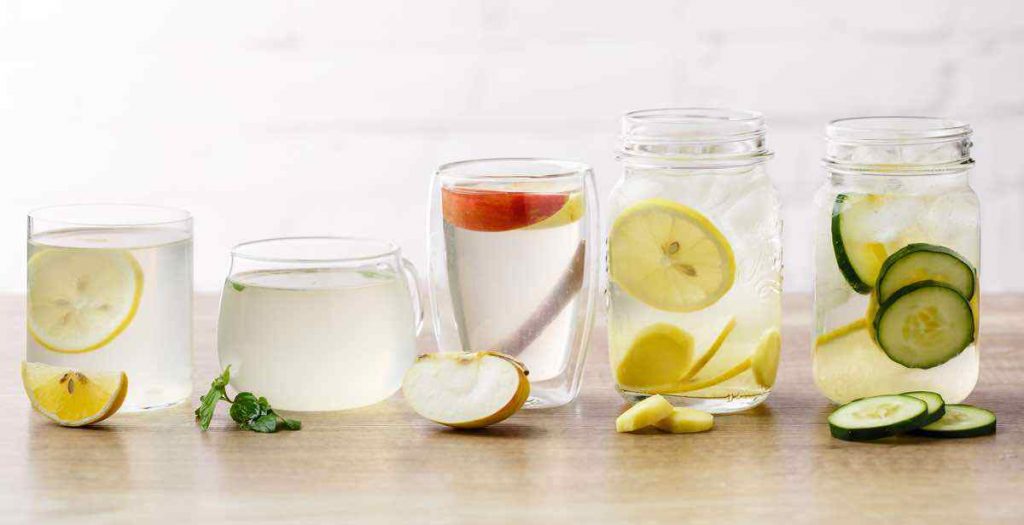 Detox drinks
You might have heard about Detox drinks or water that we use to detox our body. Detox drinks are effective in many ways to cure a common cold, to prepare your body for a proper tone, and shed fat in your body. Detox drinks are also quite tasty.
You can find a variety of detox drinks, the most common is lemon and cucumber drinks, which work amazing for your body. It not only tones your body, it also supports in the digestion food in your body.
It works wonder against harmful fats in your body and makes you feel full for a long time. Because this water contains natural fruits and herbs soaked in an infused water bottle, it's very natural and very tasty.
Lemon water
Lemon has a very natural source of acid properties that can help in your fight of weight loss. You can combine lemon and a variety of other ingredients to make a detox drink for your diet.
Adding honey with lemon and water gives a cooling effect and you can use this drink early in the morning.
Coffee
Coffee works wonders for weight loss purposes. It can maintain your metabolism and give you an instant energy boost. It's also very low on calories.
Ginger water
Ginger is another useful ingredient that can be effective for weight loss. You can also try ginger with lemon and water combined. It has acidic properties and antioxidants that will work in your favor to shed some fat.
Kalonji drink
Kalonji powder is very useful to add to water for weight loss. To enhance the taste of this drink, add some honey and few lemon juice drops. Use this drink early in morning with an empty stomach for better results.
Turmeric milk
Turmeric is also very effective for your body in many ways. It's not only helpful for colds. Drinking turmeric milk is very useful to tone your body.
Aloe Vera
Aloe Vera is very good and also tasty drink you can try to for weight loss. Using Aloe Vera gel to make a drink to fight against fats is useful to get a natural amount of vitamin C and A, also.
Ice water
Plane ice water is probably lacking in taste, but it makes up for it with zero calories. It fills you up, cleans your insides and makes you feel healthy. If you ask us there is no substitute for water.
Apple cider vinegar
Apple cider vinegar is another good choice for weight loss habits. Its acidic properties maintain your body natural functions. It's good to drink Apple cider vinegar with luke warm water early in the morning to jumpstart your metabolism to lose weight.
Cinnamon with apple
Apple is full of antioxidants. It contains rich properties of fiber which is beneficial in dieting. Adding apple with cinnamon and water is a very effective source for a diet plan.
Green Tea
Green tea, a favorite of many, is calorie free, natural and plays an effective role to burn body fat. By drinking green tea regularly and avoiding sugary drinks, you can burn calories easily. You can drink it by squeezing lemon juice and adding honey to it.
Dates and banana shake
Dates and banana shake are not very effective in weight loss, but it works wonders to boost up energy after workouts. You can also add honey in a dates shake to enjoy this drink.
Coconut Water
Coconut water is very helpful as a drink for weight loss purposes. It's very refreshing, tastes good and is healthy to consume with its low calories. You can add it into your routine for weight loss.
ABC juices
ABC juices of apple, beetroot and carrot juice are full of antioxidants. Taking this drink on an empty stomach is very effective in weight loss and increasing energy levels.
Yogurt Smoothie
Now this one you have to be careful with. You have to make sure not to add sugar to your smoothie as this will increase the number of calories.
Smoothies are very delicious and the more sugar they contain the better they tend to taste. Use this one as your cheat drink and you should be fine.
Summing up: The trap of drinking your calories
Liquid calories in just about any form — alcohol, juice or soda — are stealth calories. They come in undetected under the radar screen, but have an impact that can be enormous. Many drinks can not only add many unnecessary calories to your diet but may also increase your hunger later on. Therefore, if you're counting calories, it's important to watch what's in your glass as well as what's on your plate. While no single drink can achieve weight loss, certain drinks and drinking strategies can help. Anyone looking to lose weight would benefit from favoring water and low-calorie beverages over drinks that contain sugars or fats. Fortunately you are now familiar with what drinks are considered to be weight loss friendly drinks.