To lose weight—this is one thing that many people want. Unfortunately, it is not as easy as it sounds. A weight loss diet does not work long-term for many of them. Committing to a healthy diet for weight loss is hard! For some, it can be frustrating! You might end up shedding extra pounds in the first few weeks or months, only to find out that you have eventually regained what you lost.
If you are clueless about why your diet isn't working long-term, read on, and learn from the insights we'll talk about. We'll also share some solutions to ensure the diet will work!
The Most Common Reasons Your Diet Is Not Working
Whether it is intermittent fasting, veganism, keto, paleo, or South Beach, among others, you will find a long list of diets promising to help in your weight loss journey. Some may be effective, but the problem is that many people tend to suffer from weight rebound. Below, we'll explore some of the reasons why such is the case.
1. Stress Contributes to Weight Rebound
Appetite regulation is one of the most important factors in your weight loss journey. The premise is often simple: you eat less, get full quicker, and have fewer cravings. However, the reality is that it isn't that straightforward, especially if you think of the long term.
In one research by Tracy Bale from the University of Pennsylvania, it was concluded that those who were previously on a diet ended up eating more high-fat foods compared to those with no history of dieting. While the study was conducted on mice, it can provide valuable insights into why your weight loss diet isn't working.
Dieting increases a person's susceptibility to being stressed. Stress results in the body releasing cortisol. An increased level of cortisol increases appetite, and hence, contributes to weight gain. It might seem like fun in the first few months, but the longer you are on a strict diet, the more stressful it can be.
2. Leptin Could Be the Culprit
Regaining weight after months of dieting can also be because of physiological reasons. Among others, one of the potential culprits is the hormone leptin. It is responsible for satiety, which means that it is what makes you full. Meanwhile, the level of ghrelin, which is believed to be the hunger hormone, increases.
3. Metabolism Fights Back
If you have previously researched different diets or tried losing weight yourself, you are probably aware that the rate of metabolism greatly impacts the results of any diet. The faster the rate of metabolism is, the more weight you can lose.
During the initial phase of dieting, you might see quick results, depending on how extensive and effective your methods are. Eventually, as you lose more weight, your metabolism will slow down. It is fighting back against you, and in turn, this can contribute to regaining weight.
Additionally, slower metabolism also reduces your non-exercise activity thermogenesis. You may become more sedentary when dieting, and hence, the calories you burn from subconscious activities—not from exercise—can be lesser. This will slow down fat loss over time.
Here's How to Find a Diet That Works
Regaining weight after months of dieting can be frustrating. Some might lose willpower thinking that their diet is an exercise in futility. Nonetheless, if you want to maximize results, here are some things to do to find a diet that works.
1. Consider Your Personal Needs
If it works for another person, it does necessarily mean that it will work the same way for you. Our bodies are different, and hence, individual factors can affect the success of any diet. There is no one-size-fits-all approach. Consider the diets you have previously tried, budget, weight goal, and health condition, among other things.
2. Think About Safety
It is tempting to follow diets that promise quick results, but some might do more harm than good. Do your research to prevent adverse side effects. It is best to go slow and steady instead of fast but unsafe.
3. Look for Sustainability
Can I live with this diet forever? This is one of the most important questions to ask. If you cannot live with it, then there is no point in trying since you will only be back where you were originally after a few weeks. Make your diet sustainable by ensuring that you can give it a long-term commitment.
4. Talk to a Healthcare Provider
Most of the things you need to know about dieting are already probably available online. Nonetheless, do not be quick to trust what you read. The best thing to do is to consult with a professional with expert knowledge. By talking to a healthcare provider, you can easily find a diet that is backed by scientific research and evidence, so it is easier to ensure optimal results.
Diet Alone Is Not Enough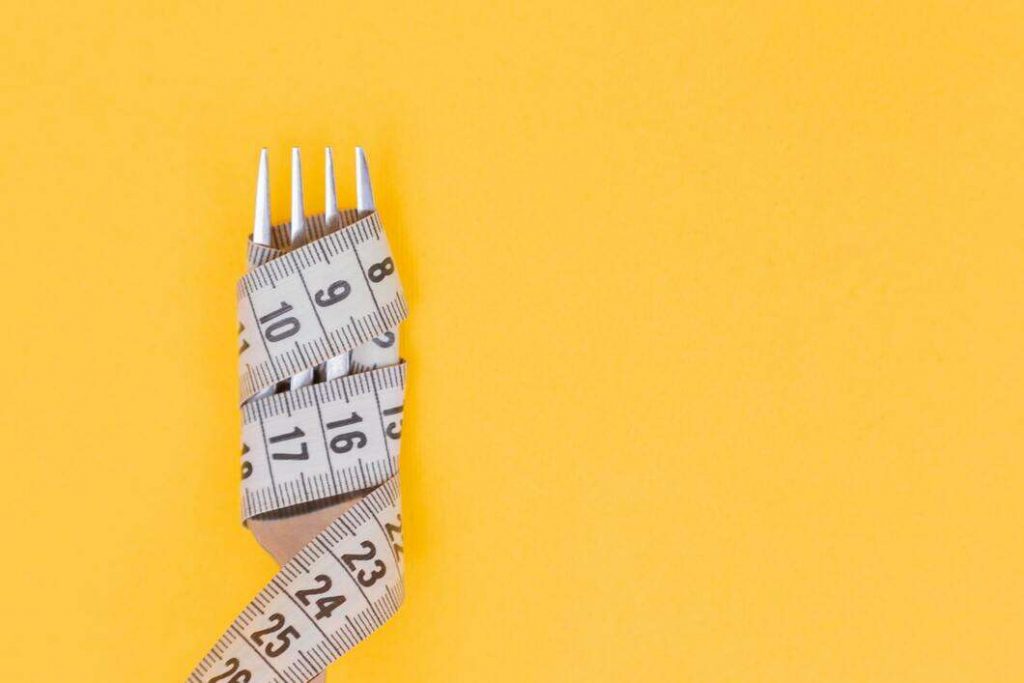 While diet is one of the key components of a successful weight loss program, it is not enough. And as mentioned earlier, the results may not be the same long-term. For the best outcomes, here are some things that you can do to complement your diet.
Take the right supplements. The best pre-workout supplements can help. They can have stimulative effects, so you will have more energy to complete your workout. 
Exercise regularly.
Get enough sleep. Aim for seven to eight hours. Too little sleep can hamper your metabolism rate, and hence, it is contributory to regaining the weight you have lost from dieting.
Consistency is the key. Celebrate your wins, but do not be complacent. If you see that your routine is working, do not stop. Strive hard and stay disciplined to achieve long-term results.
In Closing
Dieting can help in weight loss, but it isn't enough. A weight loss diet does not work long-term for many different reasons. A lot of people will experience weight rebound after several months. Some of the potential culprits include stress and metabolism. If you want a diet that promises sustainable results through the years, then find one that suits your needs and consult with a professional for the best recommendation.